Once you have activated your account, please take a moment to review and/or update your account settings. On the upper right side of the page, you will see your name. Click on that and select My Account.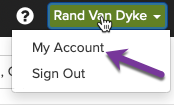 My Account opens up your account settings page.
On the right side, find the Notifications Settings box and click Customize your settings.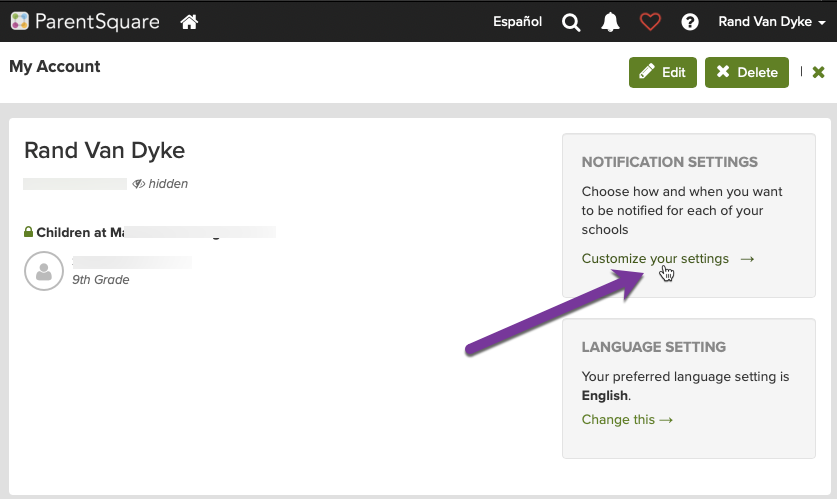 Customize your settings opens the Notification Settings window. Make changes to suit your preferences by clicking on the pencil icon next to the item you want to change.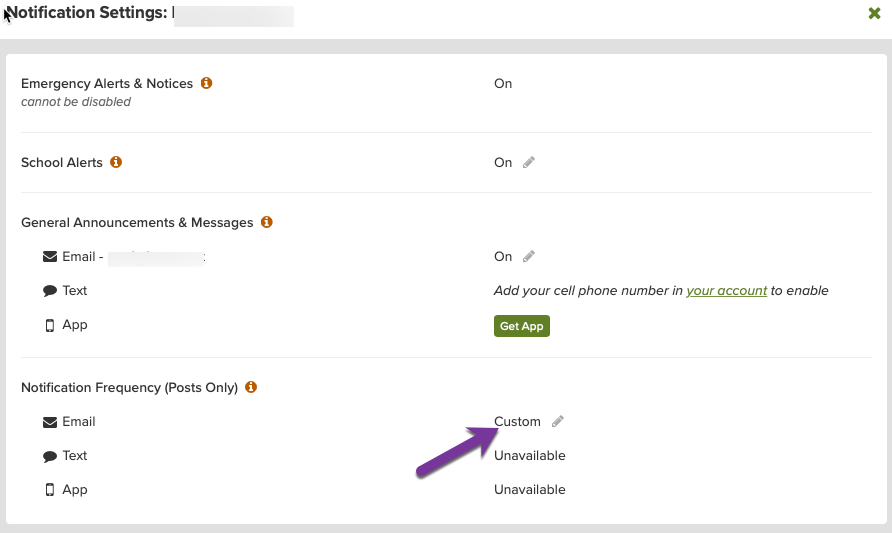 Please note:
Instant means you will receive the Post as soon it is sent by the sender.

Digest means you will receive one email at the end of the day, between 6 and 7 p.m., containing all Posts together.

You may have multiple schools. In that case, you will see a list similar to the screenshot below.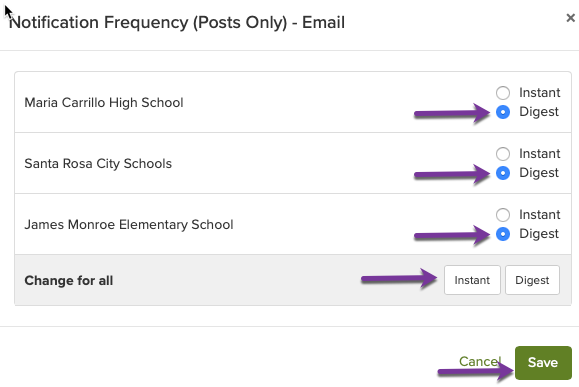 Select Digest or Instant next to each school and the district, as desired. Repeat that process for each delivery method: email, text, and/or app. Be sure to click Save.
If you want to change or add a phone number, contact the school directly.
If you want to change your language delivery settings, on the right side find the Language Setting box and click Change this.

Change this opens up the Language Setting window.
Select your language from the drop-down menu. Be sure to click Save when you are done.

You have now set up your ParentSquare Notification Settings. You can adjust these settings at any time.
Consider using the Smartphone App for its many features. For more information see the ParentSquare Download the mobile app page. (You must be signed in to access ParentSquare's support pages.)
Please visit ParentSquare's support page on Notification Settings for additional details, including how to adjust the settings in the app.